This ebook is GOING AWAY! Get it now while you can for just $4.99 (regular $9.99) until 5/1. No coupon code needed.
If you have wanted to print out any of my blog posts…
If you have wanted to share my blog posts with your friends…
If you have wished you could read all of my blog posts all in one spot…
If you have friends using essential oils UNsafely…
If you want to learn how to use essential oils SAFELY…

Then you will want to get your copy of my new book.
"I just read [your book] and very much enjoyed it! It is the first research I've ever done about EOs. I've always thought they were just a bunch hokum because they seem like the "trendy" thing to do. Your book sparked my interest in EOs and the misconceptions surrounding them. I have 3 kids so I want to make sure I'm continuing to research for their safety. Thank you so much!"

"Wow, that is a great culmination of all the research that I've done over the past couple of years all in one place. That is a nice book! Hopefully many will see it and use some educated sense when using their EOs."
"am really enjoying this ebook… A LOT of info I've read but all in one download from a source I can actually trust. I'm thinking I will print it for future reference!"
"Thanks again! I stayed up and read the whole book! Love it! Easy to read and understand!"
This book was created for an ebook bundle sale, but I have had so many people ask for me to offer it for sale, that I have put it up here.
Here are some topics I cover in depth in my ebook:


 inhaling (how effective is it?)

 topical use (when?)

 ingestion (guidelines)

 diluting (guidelines and CHARTS)

 carriers (how to choose)

 hydrosols (VERY thorough how to use, what ones to use for what)

 shelf life (how to get the most of your EOs)

 blood thinning EOs (what they are, when to avoid)

 carcinogenic EOs (and the opposite!)

 convulsant EOs

 EOs to NEVER use internally OR externally

 the low-down on pregnancy and breastfeeding with EOs

 huge section on EOs and kids (which to use, which to avoid!)

 choosing a brand

 and more!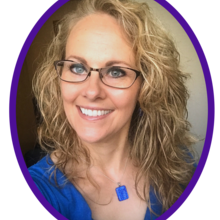 Certified Clinical Aromatherapist
Lea Jacobson
Lea Jacobson is a Certified Clinical Aromatherapist and founder of UsingEOsSafely.com and the 150K+ member Facebook group, Using Essential Oils Safely. Lea teaches essential oil classes, issuing Essential Oil Safety Advocate certificates to graduates who qualify, opening enrollment just twice a year. Lea is the author of several books, apps, and safety labels - including best-selling Essential Oil Profiles. You can find FREE classes here. Lea is Professional level member of the Alliance of International Aromatherapists and received her herbalist certification through The Herbal Academy of New England. Businesses, groups, and individuals can hire Lea to speak at conferences or consult on safety, product formulation, and more on LeaJacobsonCCA.com. 
1

The TRUTH About Essential Oil Safety ebook

The TRUTH About Essential Oil Safety - Instant Download