MOVING! 50% off - no coupon needed :)
Safe essential oils labels for the 90 most popular essential oils according to the Using Essential Oils Safely facebook group members. 
Place on any size/brand essential oil bottles you already have.
This is an instant digital download designed to be printed on these Avery 8160 labels here. Once downloaded, you can print out as many copies for yourself as you'd like.
You can also print on printer paper (apply by wrapping with tape) or full size sticker sheets, and use a paper trimmer.
These are awesome! No more trying to research every time, you can put the info right on the bottle! – Amber
I love, love , love the labels. I just got all the labels and it is super helpful seeing as I have a 3 year old and 2 dogs. - Christine
The information included on the label:
Ages it is safe for inhalation and topical use.
If it is safe for use during pregnancy.
If it is safe for use during breastfeeding.
If it is safe for dogs.
If it is safe for cats.
The Latin/botanical name(s).
The approximate shelf life.
The topical max dilution, if applicable.
Warning if phototoxic, if a drug interaction, before/after surgery, etc.
This download includes the following...
Set A
Bergamot
Cedarwood (Atlas)
Chamomile (German)
Chamomile (Roman)
Cinnamon Bark
Clary Sage
Clove
Eucalyptus
Frankincense
Geranium
Ginger
Grapefruit
Helichrysum
Lavender (Bulgarian)
Lavender (French)
Lemon
Lemongrass
Lime
Myrrh
Orange (Sweet)
Oregano
Patchouli
Pepper (Black)
Peppermint
Spearmint
Tangerine
Tea Tree
Vetiver
Wintergreen
Ylang-Ylang

Set B

Basil (linalool)
Cardamom
Carrot Seed
Cassia
Cedarwood (Himalayan)
Cedarwood (Texan)
Cedarwood (Virginian)
Cinnamon Leaf
Citronella
Copaiba
Cypress
Elemi
Eucalyptus (Peppermint)
Fir Needle (Siberian)
Jasmine
Juniper Berry
Lavender (Spanish)
Lavender (Spike)
Mandarin
Marjoram (Sweet)
Melissa
Neroli
Rosemary (camphor)
Rosemary (cineole)
Rosewood
Sandalwood (Australian)
Sandalwood (East African)
Sandalwood (East Indian)
Spruce (Black)
Tansy (Blue)

Set C

Amyris
Camphor (White)
Clementine
Coriander Seed
Cypress (Blue)
Fennel (Sweet)
Fir (Douglas)
Fir (Silver)
Fir Needle (Canadian)
Fir Needle (Silver)
Fragonia
Lemon Balm
Manuka
Myrtle
Nutmeg (East Indian)
Orange (Bitter)
Palo Santo
Pine (White)
Ravensara Leaf
Rosalina
Rose (Damask)
Sandalwood (New Caledonian)
Spikenard
St. John's Wort
Turmeric Leaf
Turmeric Rhizome
Valerian (European)
Valerian (Indian)
Verbena (Lemon)
Yarrow

PLEASE READ THE TERMS AND CONDITIONS BEFORE DECIDING TO MAKE YOUR PURCHASE.

This download is for personal use only. For commercial use, please contact Lea Harris. (c) Lea Harris, UsingEOsSafely.com.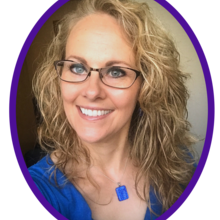 Certified Clinical Aromatherapist
Lea Jacobson
Lea Jacobson is a Certified Clinical Aromatherapist and founder of UsingEOsSafely.com and the 150K+ member Facebook group, Using Essential Oils Safely. Lea teaches essential oil classes, issuing Essential Oil Safety Advocate certificates to graduates who qualify, opening enrollment just twice a year. Lea is the author of several books, apps, and safety labels - including best-selling Essential Oil Profiles. You can find FREE classes here. Lea is Professional level member of the Alliance of International Aromatherapists and received her herbalist certification through The Herbal Academy of New England. Businesses, groups, and individuals can hire Lea to speak at conferences or consult on safety, product formulation, and more on LeaJacobsonCCA.com. 
5 star rating
Wonderful safety labels!!
Amy Nolan
I am so glad I bought these labels. I have been afraid to use a lot of my oils after finding out the safety information I was given was incorrect and I was u...
Read More
I am so glad I bought these labels. I have been afraid to use a lot of my oils after finding out the safety information I was given was incorrect and I was using a lot of them incorrectly. I have done a lot of research but I can't remember it all off the top of my head. The safety labels are perfect!! I can pick up an oil and know right then if it is safe to use around my younger kids, or any other precautions before I use it. It is also great for my husband or babysitter to have that info right on the bottle. Thanks for making these wonderful labels!!
Read Less
$145.00

$145.00

Lea's Digital Resource Library

Buy Now